Following Day 4 of the skate, the media had a chance to catch up with some of the players.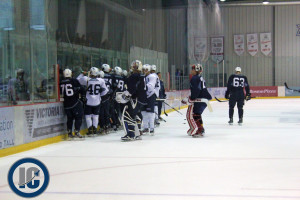 Coach Noel – His thoughts on the development camp.  What is he looking for?  Thoughts on Lukas Sutter.  Talk about organizational depth.  Talking about remaining RFAs not signed.  His experience with Arbitration.  Talk about new players (Frolik, Setoguchi).  Burmistrov discussion.  How much rope might he give prospects (i.e. Scheifele & Trouba) to break into the lineup.  What can he see the KHL doing for Burmistrov's game?  Does he expect to see Burmistrov in Jets uniform again?  Excitement for a full season?  Looking back at 48 game schedule.  Could exhibition games last season have changed the Scheifele narrative for last season?  Anything on next season's schedule?
Audio courtesy of TSN Radio 1290.