The Jets ended the road trip with a 4 wins and 2 losses in two weeks.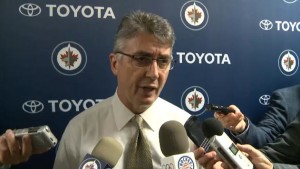 Coach Noel – Assessment of the game.  Big difference between a 4/2 roadtrip vs. 3.3.  1st period a good response by the group.  Thoughts on Montoya's game.  Did he consider calling a timeout as 2nd was concluding after the icing?

Audio courtesy of TSN 1290 Winnipeg.