Note: After the Jets game, be sure to check us out for all the post-game reaction. As soon as illegalcurve.com is updated we notify you via Twitter | Facebook | Instagram.
Jets news:
Winnipeg Free Press:  Facing off against Boston special for ex-Bruin Wheeler.  (Paywall).  Has to be tough to get traded off a team that went on to win the Stanley Cup. 
Winnipeg Sun:  Jets, Bruins looking to rebound.  Paul previews the game set for downtown Winnipeg.  
Boston Herald:  B's look to rebound in Winnipeg.  When you're facing a team that had points in 19 straight games and almost came back in both games they lost heading into this one, you know you're tangling with a formidable opponent.  Learn more about Boston from a writer that covers the Jets opposition.
Sportsnet:  Current NHL playoff format creating season-long rivalries.  There are certainly pros and cons to each format but the NHL doesn't change easily.
Illegal Curve: Jets vs. Bruins pre-game report. The Jets were on the ice today in Winnipeg as they prepared to face Boston at 7 pm CT. Includes projected lines, D pairs as well as audio from Blake Wheeler, Andrew Copp and Adam Lowry.
Illegal Curve: Morning Papers.  If you missed any of the news from earlier today we have you covered.
Jets audio:
Illegal Curve: Coach Maurice pre-game. Topics included – What challenges do the Bruins present?  In today's NHL is Brad Marchand unique?  More on Marchand.  How much are they missing Dustin Byfuglien?  Is everyone a little taller when Byfuglien is on the ice?  Will Boston bring out the best in the Jets?  His thoughts on the playoff structure?  Is there still juice after a playoff series the next season?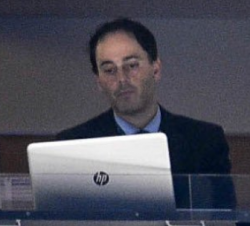 Working hard on a daily basis to provide the latest Winnipeg Jets and Manitoba Moose news for our readers and listeners.

I also appear on the Illegal Curve Hockey Show every Saturday on TSN 1290 Winnipeg starting at 9 am.

And I occasionally jump in the play-by-play booth at Bell MTS Place to provide colour analysis during Manitoba Moose games.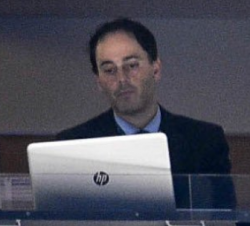 Latest posts by David Minuk (see all)