Note:  After the game, be sure to check us out for all the post-game reaction. As soon as illegalcurve.com is updated we notify you via Twitter | Facebook | Instagram.
Jets news:
Sportsnet:  Why the Winnipeg Jets might be 'better set up' than the Maple Leafs.  (Audio).  Sportsnet Hotstove host Ben Ennis was joined by John Grigg and Arden Zwelling and they debated which of the two Canadian teams is in better standing for the future.  As an aside has Winnipeg vs. Toronto become a West Coast vs East Coast style rap beef?  
Winnipeg Sun:  Jets can't afford lapse against Avalanche.  Heading into tonight's final game against Colorado this season the Jets have split the season series but will need the two points as they try to maintain the pace in the playoff chase.
Sportsnet:  The Jets runway.  Some Jets goalie talk about mid way down the article.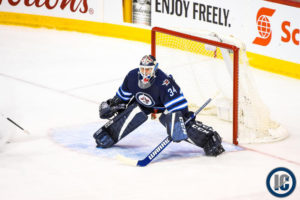 Denver Post:  "All My Children" had nothing on the Avalanche.  Just a little drama surrounding the Jets opposition tonight.
Illegal Curve:  Jets vs. Avalanche pre-game report.  Take a look at what the Winnipeg projected lines and D pairs may be for tonight's game at the MTS Centre.    
Illegal Curve:  Morning Papers.  If you missed any of the news we have you covered.