Note:  After the game, be sure to check us out for all the post-game reaction. As soon as illegalcurve.com is updated we notify you via Twitter | Facebook | Instagram.
Jets news:
Winnipeg Sun:  Jets look to extend winning streak.  Ken gets you ready for tonight's game.
Winnipeg Sun:  Are these Jets real?  That's the $1,000,000.0 question that is on everyone's mind.  Guess we will find out an answer soon enough.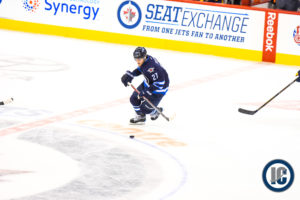 The Detroit News:  Larkin suffers growing pains during second Wings season.  Looks like the Wings sophomore forward is having some problems adjusting this season but with all that talent it shouldn't take long for him to get back on track.
TSN:  Little makes players around him better.  (Video).  Sara Orlesky and Gary Lawless discuss what's stood out about Bryan Little since his return to the Jets' lineup and if Winnipeg has found an answer in goal with Connor Hellebuyck.
Illegal Curve:  Jets Injury Report.  Updates on Mark Scheifele, Tyler Myers, Joel Armia, Shawn Matthias and Nic Petan.
Illegal Curve:  Jets vs. Red Wings pre-game report.  Take a look at what the Jets and Red Wings projected lines, D pairs and starting goalie are for tonight's game at MTS Centre. Jets Audio:  Patrik Laine, Bryan Little and  Blake Wheeler and Mark Scheifele.
Illegal Curve:  Morning Papers.  If you missed any of the news we have you covered.

Jets audio:
Illegal Curve:  Coach Maurice pre-game scrum.  On Scheifele's status. Injury news on remaining players. On concussions. On the monitors on the bench. Is it a different angle? Young wingers with Bryan Little, what can they learn?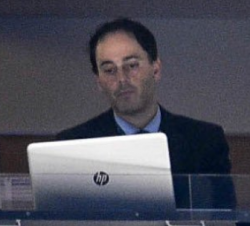 Latest posts by David Minuk (see all)