The newest hockey club in Winnipeg has unveiled some pretty nice renderings of planned upgrades for their temporary home at Wayne Fleming Arena (Capacity: 1,400) located on the University of Manitoba Campus where they will be playing for the next couple of seasons.
It is a more significant investment than they had originally planned according to Winnipeg Free Press reporter Mike Sawatsky:
@WHLWpgICE are putting $1.2 M into a renovation of U of M's Wayne Fleming Arena, which will be where they will play games for 2 seasons. That's up from the original estimate of $400K when relocation was first announced. #WFP

— Mike Sawatzky (@sawa14) May 9, 2019
Here are the renderings: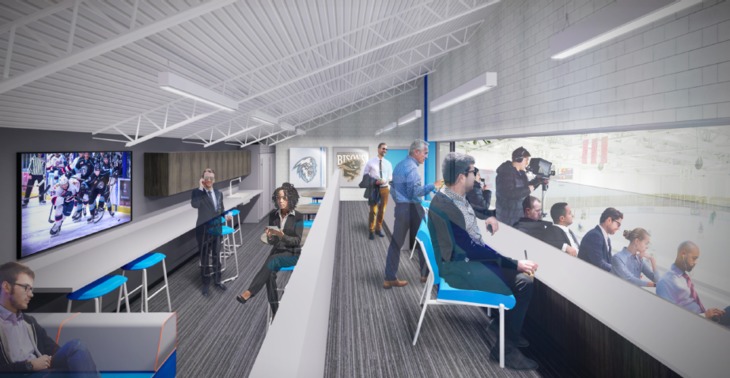 You can read about all the improvements here.
Are you excited to watch WHL hockey here in Winnipeg?  The plan for the ICE is to play for two seasons at the University of Manitoba before they move to a new 4,500 seat facility located on McGillivray Boulevard in Southwest Winnipeg.
As always stay tuned for the latest hockey in Manitoba news by keeping it locked to our web site  illegalcurve.com and on social media including Twitter | Facebook | Instagram.  You can also follow me on twitter as well (@icdave).