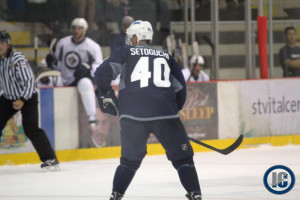 Even though tomorrow is the NHL Trade Deadline the action kicked into high gear today.  While the Jets have not been mentioned in many trade scenarios, Bob McKenzie of TSN just tweeted this:
WPG and SJ have had some discussions on Devin Setoguchi returning to Sharks. Let's see if it gets done. #tsn #Tradecentre

— Bob McKenzie (@TSNBobMcKenzie) March 4, 2014
We will keep our eyes and ears open to hear if there is anything more to this tidbit. For any Jets related news ensure you are following us on twitter @illegalcurve.
As always you are welcome to share your thoughts on any moves the Jets may or may not make.