Note: Reminder that if any Stanley Cup Playoff games go to overtime, we will be having our CompuStitch Embroidery Design #ICOTPOOL contest. Similar to the #ICGWG contest in that you pick one player (total) from either team and @ tweet us (@illegalcurve) with your selection as well as the hashtag #ICOTPOOL. Winner gets IC Gear so always ensure you send in a pick and following the game be sure to check out the IC Contest Winner page to see if you've been selected.
Today's Stanley Cup 2nd Round Games:
Bruins at Canadiens @ 6:30 pm (Boston lead series 3-2).
Kings at Ducks @ 9:00 pm (Series tied 2-2).
Rangers 3 Penguins 1 (Series tied 3-3):
New York Daily News:  St. Louis scores goal for late mother, leads Rangers to Game 6 victory.
Pittsburgh Post-Gazette:  Once again pressure is on Penguins' Marc-Andre Fleury.
Blackhawks 2 Wild 1 (Blackhawks lead series 3-2):
Chicago Tribune:  Hawks come alive, edge Wild for 3-2 series lead.
Minneapolis Star-Tribune:  Wild started losing battles, ended up losing the game.
Other Cup news:
Globe and Mail:  Decision on Subban contract looms large for Montreal.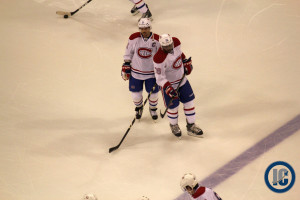 CBC:  John Gibson's playoff debut reminiscent of Dryden.