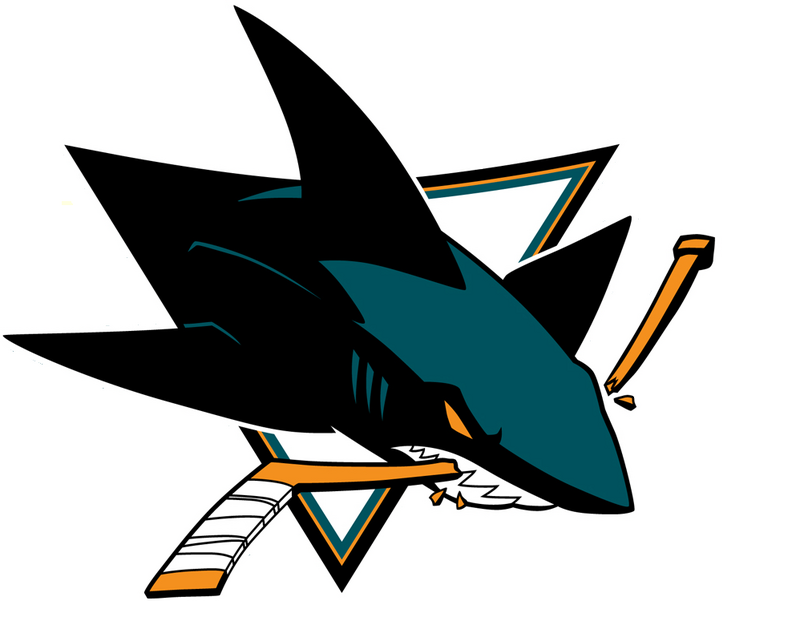 Had this preview been written two weeks ago, it would have started with the line: "other than Marleau being stripped of his captaincy, and Christian Ehrhoff being sent to the Canucks, the Sharks really didn't do anything this off-season to rid themselves of demons from past playoff failures".  That is until GM Doug Wilson pulled the trigger on a deal to acquire Dany Heatley, and all of his excess baggage.  Unfortunately, Heatley's playoff track record isn't exactly glowing, so a lot of questions still remain unanswered.
Forwards:
Upfront, the Sharks boast arguably the best top six forward group in the entire NHL.  Heatley is almost guaranteed to play with Jumbo Joe on the top line and score 50 goals, and form one of the best dynamic duos.  In turn, this will allow San Jose to play Marleau in his natural centre position, on the second line.  The speedy Devin Setoguchi will be the other winger on the top line, once again playing with Thornton, as he did for much of last season.  Setoguchi better make sure to eat his Wheaties, as both Heatley and Thornton aren't exactly committed to defensive play in their own end.  This could pose problems, as Thornton at times was lazy and relied on the speedy Marleau for his back-checking prowess.  As mentioned, Marleau should centre the second line with Ryane Clowe, and possibly "Little" Joe Pavelski, although Pavelski could also centre a third line if needed.  This top six will likely be the same up front as well on the power play, but look for Clowe to perhaps swap with Setoguchi to wreck havoc in front of the net.  Having Marleau on the second PP unit provides nice balance in scoring.
I can't talk about the Sharks top forwards, without mentioning the departed Milan Michalek and the Cheechoo Train.  Michalek, who Sens fans I'm sure will come to realize is a lesser version of Marian Hossa, will be missed for his secondary scoring.  His speed was second on the team only to Marleau, and his inspired two-way play was integral in past regular season successes.  Cheechoo's absence won't be missed as much, for as the regular season was winding down, Cheechoo was more or less being fed passes by Jody Shelley, instead of receiving them on the top line from Thornton.
Now we get to the muckers and grinders.  Roenick's speed and dressing room presence will be missed.  Claude Lemieux's overweight figure will not.  The departure of Mike Grier on the other hand creates a large void in the checking department.  A healthy Torrey Mitchell provides great checking skills as the third line centre, however relative newcomers Brad Staubitz and Jamie McGinn will be relied on more to do the dump and chase thing that third liners do.  Jed Ortmeyer, Scott Nicholl, and fan favourite Jody Shelley round up the bottom forwards.
The big question that still remains unanswered with the Heatley trade, is will the Sharks once again flop in the playoffs?  No one can quite put their finger on it, but it's almost a collective psyche issue within the team; something the Sens can relate to during their very successful regular seasons.  Obviously the offense lives and dies with Thornton, and now Heatley.  Look for Marleau to once again succeed in this secondary role, much like how he did when Cheechoo was winning the Rocket Richard trophy.  Thornton has been ridiculed for his lackluster playoff performances, after his dominating regular seasons; however, it seems that Thornton just continues his "normal" regular season play in the playoffs, while everyone else steps up their games.  It will be interesting to see how Heatley fairs come April, given a track record similar to that of Thornton.
Defense:
 Canadian Olympic candidate Dan Boyle will relied upon once again to quarterback the power play, and provide a veteran presence when the going gets tough…come April.  Although he isn't a true shut down rearguard, the Sharks don't need him to be.
That's the job of fellow blueliner Douglas Murray.  Although his name and style of play indicates that he should be from a farm in Saskatchewan, Murray is as Swedish as they come.  Nonetheless, his aggressive style of play in his own end has made him Evgeni Nabokov's best friend.  Rob Blake is back for another tour of duty, and will likely see top PP duty with Boyle.  The mature-for-his-age ME Vlasic rounds up the top four, and has everything you want in a young blueliner.  Openings exist for the last two defenseman, with Kent Huskins and Alexei Semenov likely cracking the lineup.  Maybe Sandis Ozolinsh will try once again.  Let's hope not.  Look for Pavelski to play the point on the second PP unit with Vlasic from time to time.
Goal:
 I still don't quite get why the Nabby trade rumours persisted all summer.  Nabokov has posted great numbers since being the official number one after Toskala was traded, and there is no reason to think that he will slow down anytime soon.  Sure, he laid an egg in the playoffs, but so did all the Sharks.  The backup job now belongs to Thomas Greiss, with Brian Boucher back for his second tour of duty with Philly.
Predictions:
Ceiling – If Thortnon can elevate his game, Marleau can shake off the loss of the Captain's C, and Heatley doesn't demand a trade to Florida, then the Sharks can take home the President's trophy and Lord Stanley's mug.
Floor – If Joe continues his lacksidasical play, Heatley's past playoff performances continue, and Marleau's self-confidence gets sucked dry, consider the Sharks to be another first round flop, after a decent regular season campaign finishing third in the West to the Wings, and I don't know…let's say the Canucks.