Tune into Sports Radio 1290 this Saturday, June 4th, 2011 from 9 AM CST until 12 PM CST as the guys discuss all the latest in the NHL.  Going to be an action packed 3 hours as we review Game 1 of the Stanley Cup Finals, preview Saturday's Game 2 and of course, discuss the latest NHL returning to Winnipeg news.
This Saturday's guests include;
Mike 'Doc' Emrick, play-by-play announcer for the Devils, as well as the lead announcer for NHL national telecasts on both NBC and Versus.

Scott Brown, spokesman for True North Sports and Entertainment.

Jim Ludlow, President & CEO of True North Sports and Entertainment.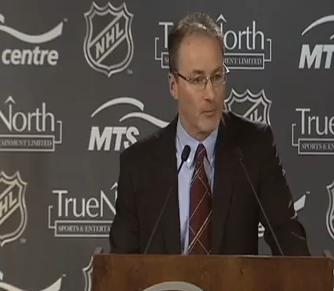 The Illegal Curve crew will be taking your calls (204-780-1290), reading your tweets (Twitter: @illegalcurve), and answering your emails (drew@illegalcurve.com).  Be sure to join in on the Cover it Live chat taking place throughout the show on www.illegalcurve.com