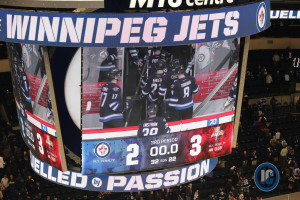 Game Stories:
Winnipeg Free Press:  Panther power prevails with 3-2 win over Jets.
Winnipeg Sun:  Feels like prolonged funeral for Jets this season.
Sportsnet:  Jagr scores winner, Smith pots pair in Panthers' win.
CBC:  For the Jets, it's 20 games of next-year territory to close out season.
Miami Herald:  Reilly Smith, Jaromir Jagr spark Panthers past Winnipeg Jets 2-1.
Florida Sun-Sentinel:  Reilly Smith scores 2 goals to lead Panthers past Jets 3-2.
Post-game audio:
Florida Panthers:  Jaromir Jagr, Roberto Luongo, Reilly Smith and Coach Gallant.  To listen click here.
Winnipeg Jets:  Dustin Byfuglien, Mathieu Perreault, Ondrej Pavelec & Andrew Copp.  To listen click here.
Coach Maurice post-game presser: Jets bench boss met with the media following the game against Florida.  To listen click here.
3 Stars of the Night:
1. Reilly Smith
2. Vincent Trocheck
3. Andrew Copp