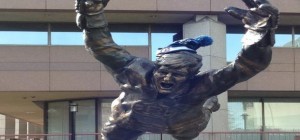 Game Stories:
Winnipeg Free Press:  Jets lose to Bruins in shootout.
Winnipeg Sun:  Jets score first once again, but fall to Bruins.
TSN:  Seguin and Bergeron score in shootout.
ESPN:  Tuuka Rask shuts down Jets as Bruins win in shootout.
Boston Globe:  Bruins top Jets in shootout.
NESN:  B's Edge Jets in Shootout Behind Big Effort From Tuukka Rask.
NHL.com:  Bruins break through, solve Pavelec in shootout.
Video Highlights:

NHL.com 3 Stars
1.  David Kreji
2.  Patrice Bergeron
3.  Tuuka Rask