Will John Tavares be draft eligible in 2008 or will we have to wait until 2009 to find out which team lands the Oshawa Generals standout?
This Top 10 Prospect list was found on hockeysfuture.com (Author's Note: John Tavares and his lawyer have spoken with the NHL and NHLPA about the possible creation of an Exceptional Player Clause as he was born in 1990, but misses the NHL Entry draft cut off by mere days).

ISS Top Ten
Steven Stamkos, C ( check out this ridonculous goal from uber-popular website youtube.com
http://youtube.com/watch?v=wxDchLQIQa4)
Drew Doughty, D ( was outstanding alongside Karl Alzner in Super Series)
Alex Pietrangelo, D
Kyle Beach, C
Nikita Filatov, LW
Colin Wilson, C
Luke Schenn, D
Cody Hodgson, C
Colten Teubert, D
Michael Del Zotto, D
Today's Poll: Should John Tavares be granted a Special Exemption to be eligible to be drafted in 2008? See Results in Comments section.
For Illegal Curve, I'm Ezra Ginsburg.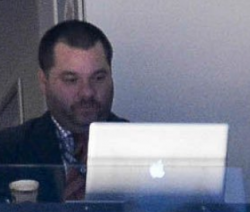 Latest posts by Ezra Ginsburg (see all)