It is the All-Star break for most NHL players, but your Illegal Curve All-Stars will be live on TSN 1290 for three hours of The Illegal Curve Hockey Show, Saturday, beginning at 12 Noon.
Throughout the show on Saturday, we will be spending a significant chunk of the broadcast analyzing what the Jets should do at the rapidly approaching trade deadline (February 27, 2012) and we will spend additional time trying to answer the question, "what is Evander Kane worth as an upcoming RFA?"
Our first guest, joining us at 12:30 PM, will be James Gordon of the Ottawa Citizen. With the All Star Game taking place in Canada's capital, James will have all the latest news and happenings from what is undoubtedly a busy weekend along the banks of the Rideau Canal (or, more accurately, given the locale of Scotia Bank Place, a local farmer's field.)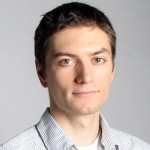 At 1:00 PM, we will be joined by St. Louis Blues forward and Winnipegger, Alex Steen. As has been well documented, the Blues are one of the league's best surprises, entering the All Star break among the league leaders in points. Alex is back in Winnipeg for the mid season break, and we will ask him about the Blues surprising season. Alex will be joining us in support of the Amadeus Steen Foundation.
At 2:15 PM, we are excited to welcome longtime NHL player, and two time Stanley Cup winner, Bobby Holik (Twitter: @holikonhockey) to the show. Undoubtedly, you are familiar with Holik, thanks to his lengthy NHL career (1300+ games, 747 career points), but you may be less familiar with his new hockey website, www.holikonhockey.com, where he gives his insight and opinion into the game he knows so very well.
Additional guests may be added, so stay tuned to this post and our Twitter page for news on that front.
All that, plus your tweets, emails and (maybe, but not likely) phone calls (204-780-1290).  Best tweets and emails will receive exciting Illegal Curve merchandise!
Join us Saturday from 12 Noon – 300 PM on TSN 1290 in Winnipeg and online at tsn.ca/Winnipeg