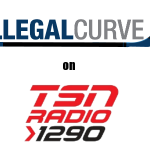 So early that it won't yet be bright, The Illegal Curve Hockey Show will take to the airwaves of TSN 1290 Saturday morning, beginning at 7:00 AM.
Our first guest, at 8:30 AM, is Mike Colligan of Forbes.com and Hockeywriters.com. Mike is based in Pittsburgh, covers the Penguins, and with the Jets playing the Penguins Saturday afternoon, Mike will provide us with insight into one of the best squads, when healthy, in the NHL.

At 9:00 AM, we will be joined by Arthur Staple of Newsday. Arthur is the beat writer for the  New York Islanders, a team that is bound to be very interesting to watch around the trade deadline, given the number of soon to be unrestricted free agents that populate the roster. We will also ask Arthur about the Islanders resigning of Frans Nielsen, a move that has proven to be very well thought of by hockey pundits.

At 9:30 AM, we will be joined by former NHL General Manager Craig Button of TSN and the NHL Network. With the trade deadline rapidly approaching (Monday, February 27) we will talk with Craig about the discussions and decisions being made by General Managers around the league. Furthermore we will discuss the current landscape surrounding the best prospects for the upcoming 2012 NHL Entry Draft.

Additional guests may be added, so stay tuned to this post and our @illegalcurve page for news on that front.
All that, plus your tweets, emails and (maybe, but not likely) phone calls (204-780-1290). Best tweets and emails will receive exciting Illegal Curve merchandise!
Join us Saturday from 7 AM – 1200 Noon on TSN 1290 in Winnipeg and online at tsn.ca/Winnipeg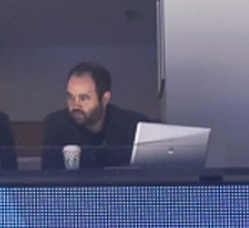 Latest posts by Drew Mindell (see all)