Tonight is the final Illegal Curve Hockey Show on the summer schedule, beginning at 6pm Central Time on Sports Radio 1290. As always, you are welcome to participate on IllegalCurve.com, where we will be hosting a live chat. We will be taking your tweets @IllegalCurve, e-mails to info(at)illegalcurve.com and calls at 204-780-1290.
Our guests on the show this week are:
at 6:15 PM Charlie Huddy, Winnipeg Jets Assistant Coach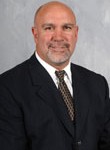 at 6:30 PM Chris Mason, goalie for the Winnipeg Jets

at 7:30 PM George Johnson, Calgary Herald

The rest of the show plan after the jump.
Other topics on the show include
The funeral of Rick Rypien
The latest Winnipeg Jets news
Prospect discussion with IC's Scouting Correspondent Kyle Kosior (@ICKyleK)
News around the NHL
If you are unable to listen to the show live, we will have it available on our website and iTunes by tomorrow morning.
Hope to see everyone in the live chat.