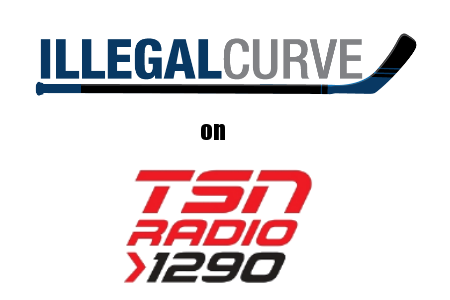 The Illegal Curve Hockey Show on TSN 1290 moves back to the usual time of 12 pm to 3pm cst.   The show that leads into the Jets pre-game show is going to be action packed.  Joining the guys will be a top quality roster of guests, including;
From TSN, Dennis Beyak at 12:30 pm.

From the Canadian Press, Chris Johnston at 1:30 pm.

From the Ottawa Citizen, James Gordon at 2:00 pm.

From NESN, Jack Edwards at 2:30 pm.

These guests will be in addition to the usual commentary and analysis that you have come to expect week in and week out on The Illegal Curve Hockey Show.
Send us your tweets @illegalcurve, your emails to info@illegalcurve.com and phone calls at (204) 780-1290.
If you can't get to your radio, the show will be streamed live online at www.illegalcurve.com and at http://www.tsn.ca/Winnipeg/ AM