Euro Curve chronicles the latest international hockey headlines.

– The Associated Press and Canadian Press reported today that unrestricted free agent forward Peter Forsberg may attempt a comeback next month with the Swedish national team. Back in November, Forsberg lasted only one practice in a failed attempt to play for Sweden in the Karjala Cup. "Foppa" as he is affectionately known, has been hampered by a nagging foot injury and had been previously unclear relating to his playing future. However, he recently told Swedish daily Dagens Nyheter that his training sessions have been proceeding swimmingly and that an NHL return is not out of the question.

– By knocking off Sparta Prague 5-2 this past Sunday in the gold medal game at the 2008 IIHF European Champions Cup, Russia's Metallurg Magnitogorsk earned the right to represent Europe in the inaugural Victoria Cup, to be played next September, location to be determined. The Victoria Cup trophy will pit the ECC Winner versus an NHL team.
The three-team tournament will also include another team from a European hockey league. The tournament, announced back in May 2007 by International Ice Hockey Federation president Rene Fasel, is part of the IIHF's 100th anniversary year, which also includes the World Senior Men's Hockey Championships in Quebec City and Halifax in 2008. Details on the NHL team involved, venue and format should be released in the coming weeks. This will be the last year for the ECC as the new 12-team Champions League will replace the tournament. The best teams in the seven top European leagues will compete for over 10 million Euros in prize money, with the annual winner competing in the Victoria Cup.

For Illegal Curve, I'm Ezra Ginsburg.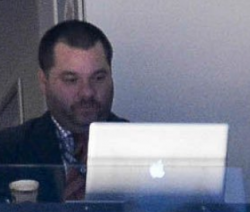 Latest posts by Ezra Ginsburg (see all)