On the 31 Thoughts Podcast with Jeff Marek and Elliotte Friedman, which was released last night, a number of topics were discussed and at the 37:20 mark they began some Jets talk.
Marek asked Friedman how he expected Winnipeg to do next season and followed that up with this question "How much of it revolves around Patrik Laine bouncing back?".
Freidman replied "Laine is a whole big discussion right now because he's the one guy who seems to want a short bridge (contract) of all these guys.  He didn't leave happy last year and we've talked about this, some of that was his own fault, he wasn't as good as he could be and I think he chafed under some of the leadership there.  The guys at the top of that food chain are hard driving guys.  They expect you to buy into the program and I think that they felt he didn't buy in enough and I think he felt that some of the things that they wanted were ridiculous.  So you got to bridge that too."
Short-term or long-term, RFA watch here in Winnipeg already feels like it has being going on for a lifetime.
As always stay tuned for any and all breaking Jets news.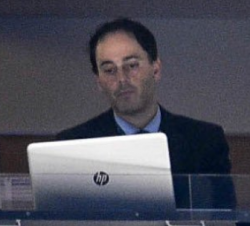 Latest posts by David Minuk (see all)