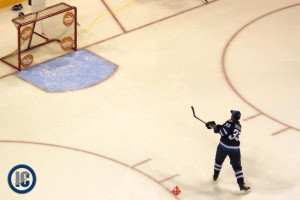 The NHL announced that #33 will be participating in the two events tonight starting at 6 pm on CBC.
Jets Release:
Jets defenceman Dustin Byfuglien has been chosen to participate in the Hardest Shot and Shootout events tonight for Team Foligno at the NHL All-Star Skills Competition.
Alex Ovechkin, Steven Stamkos and Brent Burns will also compete for Team Foligno in the Hardest Shot and will go up against Aaron Ekblad, Brent Seabrook Justin Faulk and Shea Weber for Team Toews.
Here is Byfuglien when he did the hardest shot back in Winnipeg back on November 11th, 2011 in the 1st Skills competition at the MTS Centre: