We've just returned from Day 2 of the Jets practice.  For those who were unable to make it here are some pictures from the days action.
3rd round pick Zach Yuen comes out to the practice rink: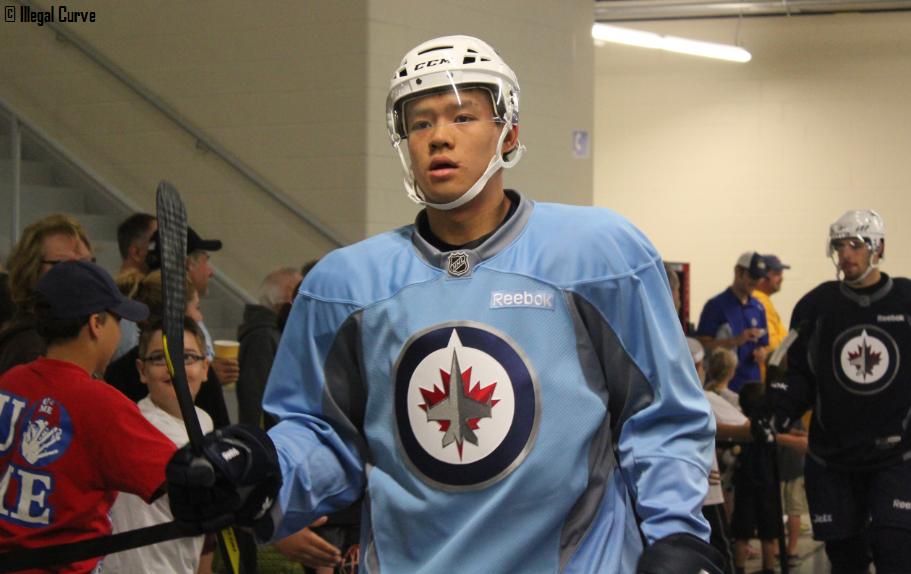 Rookies stretch before the practice:

The rest of the pictures after the jump.
Edward Pasquale faces a shot:

Carl Klingberg checks out the action:

#1 draft pick Mark Scheifele and Carl Klingberg showed some good chemistry:

Jets #1 pick Scheifele wasn't afraid to mix it up:

And then had no problems getting back defensively:

Jason Gregoire tries to sneak one past Chris Carrozzi:

Jets rookie practice is over:

We will have the audio up from today very soon.