Not much of a surprise who was chosen to represent the Jets this season.  Bryan Little is very deserving to be the nominee for Winnipeg.
Jets Release:
The Winnipeg Jets Hockey Club is proud to announce that forward Bryan Little has been named by the Professional Hockey Writers' Association (PHWA) as the team's nominee for the Bill Masterton Trophy, awarded annually by the National Hockey League to the player who best exemplifies the qualities of perseverance, sportsmanship and dedication to hockey.
Little, 29, was selected by the Winnipeg chapter of the PHWA for his outstanding 2016-17 campaign and his ability to overcome a pair of serious injury challenges during the past two seasons – a broken vertebrae suffered last February in a game against the Tampa Bay Lightning and a knee injury he suffered four shifts into the season opener against the Carolina Hurricanes.
Not only did Little work hard to get back into the lineup, he's currently sixth in team scoring with 39 points in 52 games and is one of five players on the Jets roster that has hit or eclipsed 20 goals.
"It's one of those things that you usually have to go through something difficult to get nominated for," said Little. "I've had some bad luck with injuries over the course of the last couple of years and have had relative success coming back this year. It is an honour to be nominated."
Little, who was chosen 12th overall by the Atlanta Thrashers in the 2006 NHL Draft, has spent his entire 10-year career with the organization and takes pride in getting involved in the community as well.
"It's part of being an NHL player," said Little. "People look up to you, kids look up to you and I'm lucky enough to play in a city like Winnipeg, which loves its hockey. Part of being an NHL player is being a role model and getting out there and being in the community and being a part of something more than just playing hockey."
The trophy was first presented by the NHL Writers' Association in 1968 to commemorate the late William Masterton, a player for the Minnesota North Stars, who was originally from Winnipeg and exhibited to a high degree the qualities of perseverance, sportsmanship and dedication to hockey.
Masterton died on January 15, 1968 after sustaining an injury during a hockey game.
Little is one of 30 candidates around the NHL. The winner is selected in a poll of all chapters of the PHWA at the end of the regular season and will be unveiled at the NHL Awards ceremony in Las Vegas in June.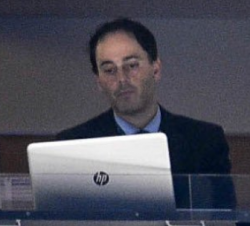 Working hard on a daily basis to provide the latest Winnipeg Jets and Manitoba Moose news for our readers and listeners.

I also appear on the Illegal Curve Hockey Show every Saturday on TSN 1290 Winnipeg starting at 9 am.

And I occasionally jump in the play-by-play booth at Bell MTS Place to provide colour analysis during Manitoba Moose games.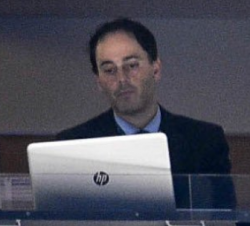 Latest posts by David Minuk (see all)