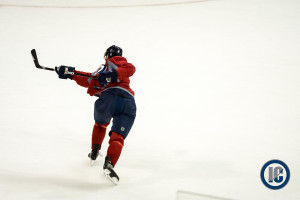 Well so much for a quiet Saturday night.  Jets 2012 1st round pick Jacob Trouba has requested, via his agent, a trade from the Jets.  Here is that statement from Trouba's agent Kurt Overhardt:
"Our client, Jacob Trouba, will not be attending the Winnipeg Jets NHL training camp. Since May, we have been working with the Jets management in an effort to facilitate a trade of Jacob's rights. Both parties continue to work on this matter.
There has been no negotiation regarding the terms of a contract between our client and the Jets over the course of the last several months. The situation is not about money; it is solely about our client having the opportunity to realize his potential as a right shot NHL defenseman.
To the Jets credit, the club has two outstanding right shot veteran defensemen and our client simply wants the opportunity to have a greater role. As a consequence of the Jets depth on the right side, we believe it is in both parties' best interest to facilitate a mutually advantageous trade.
Our client has nothing but respect for the people and City of Winnipeg, the Winnipeg Jets, its fans, management and ownership – our desire to get him moved has everything to do with opportunity. We will continue to work with the Jets in good faith to achieve this end."
Well that is rather large news as we complete the second day of Winnipeg Jets training camp.  Something tells me there may be a small media contingent on Sunday at the IcePlex for day 3 festivities.
Gary Lawless of TSN and TSN 1290 Winnipeg spoke to Trouba who added these comments:
"this has nothing to do with Winnipeg as a city. This is about me getting the chance to be the best player I can be."
"I've worked hard to get this far. I don't want to look back in 20 years and wish I hadn't just gone with the flow."
"Sometimes you have to put yourself first. This isn't an ez decision. But I want to play on the right side."
The Jets have now released a statement from GM Kevin Cheveldayoff:
"We are aware of the statement issued by Kurt Overhardt regarding Jacob Trouba.
Over the last three seasons, Jacob Trouba has played a key role for the Winnipeg Jets and in our view still represents an important part of the long-term future of our club. As such, any decisions made regarding Jacob Trouba will be made in the best interest of the Winnipeg Jets Hockey Club.
As an unsigned player, we cannot compel Jacob to report to training camp at this time. However, we will continue to work diligently to resolve this matter. We will have no further comment on this matter until such time as it is resolved."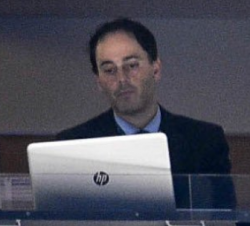 Latest posts by David Minuk (see all)