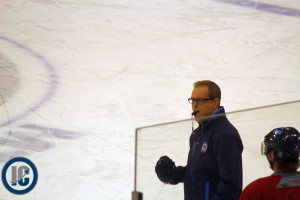 Today on the Hustler & Lawless show on TSN 1290 Winnipeg, Hustler and Gary spoke with Winnipeg Jets head coach Paul Maurice on a variety of topics including playoffs, life in Winnipeg and much more.
Gary has part of the interview transcribed in his Winnipeg Free Press column 'Maurice talks players, playoffs and life in the Peg' which you can read here.
You can also listen to the entire 45 minute chat they had with the Jets bench boss here.