Illegal Curve Hockey Show – September 5th, 2015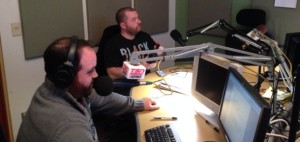 Segment 1: Projecting Jets Lines heading into Training Camp
Segment 2: The Future of Steven Stamkos in Tampa Bay
Segment 3: Interview with Bryce Salvador, 13 seasons with the New Jersey Devils and St.Louis Blues
Segment 4: Mario Lemieux and Ron Burkle asking $750 million for the Penguins.
Segment 5: Interview with Tracey Myers, CSN Chicago.
Segment 6:  The Future of Anze Kopitar in LA
Segment 7:  Henrik Zetterberg: new coach has given Wings a fresh start.
Segment 8: Interview with Kalen Qually, Founder, Pass it Forward Hockey Equipment Program.
Podcast: Play in new window | Download | Embed