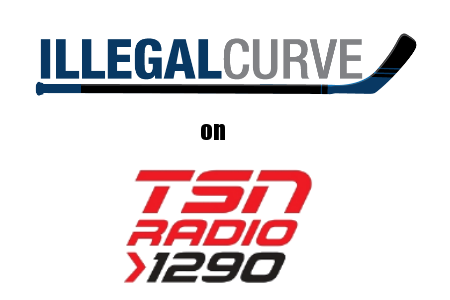 Illegal Curve Hockey Show – Trade Deadline Edition – February 27, 2012 – Part 1
The Illegal Curve Hockey Show was live during the heart of the February 27 trade deadline. Host Drew Mindell, Analyst Richard Pollock were joined by former Coach of the Columbus Blue Jackets Scott Arniel were in studio breaking down trades as they occur. In addition TSN 1290's Rick Ralph jumped in to break trades as soon as they were made official. Guests on the show included the newest Winnipeg Jet Grant Clitsome, TSN Jets' Dennis Beyak, as well as a live press conference from Winnipeg Jets GM Kevin Cheveldayoff.
The next edition of the Illegal Curve Hockey Show will air at it's usual time of 12pm to 3pm on TSN 1290.
Podcast: Play in new window | Download | Embed