Illegal Curve Hockey Show – February 2, 2013 – Part 1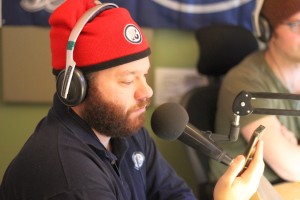 0:00 – Winnipeg Jets vs. Tampa Bay Lightning Recap
14:02 – Jets week in review
25:48 – Interview with Chuck Gormley of CSNWashington.com
37:34 – Jets week ahead
48:54 – Time for changes to the Jets roster?
58:28 – Interview with Jesse Rogers of ESPNChicago.com
The Illegal Curve Hockey Show airs Saturdays on TSN 1290 Winnipeg from noon – 3pm. The new NHL Mid Week with Illegal Curve begins this Wednesday at 6pm on TSN 1290 Winnipeg. Search for the Illegal Curve Hockey Show on iTunes and subscribe to the podcast.
Podcast: Play in new window | Download | Embed