NHL Mid-Week with Illegal Curve – January 22, 2014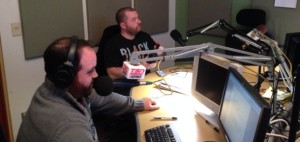 0:00 – Jets defeat the Anaheim Ducks 3-2 on Tuesday night
13:41 – Jets @ Sharks game preview
24:41 – Jets to move AHL operations from St. John's to Thunder Bay?
35:57 – Flames-Canucks opening face-off line brawl
49:13 – Interview with Leith Dunick, Thunder Bay Source
1:01:03 – Interview with David Pollak, San Jose Mercury News
1:14:28 – NHL News & Notes
1:27:49 – Rapid Fire
The Illegal Curve Hockey Show airs Saturdays from 12pm-3pm on TSN 1290 Winnipeg. Search for the Illegal Curve Hockey Show on iTunes and subscribe to the podcast – non iTunes users can subscribe via RSS. NHL Mid-Week with Illegal Curve airs Wednesdays from 6pm-8pm on TSN 1290 Winnipeg.
Podcast: Play in new window | Download | Embed