3rd Round Playoff Matchups
Eastern Conference
Pittsburgh Penguins (4) versus Carolina Hurricanes (6)
Jordan Staal played his customary role of smart-aleck younger brother, deferring to Eric only to take a dig at his answers.  The Penguins will return to practice today in preparation for their best-of-seven Eastern Conference final series against the Carolina Hurricanes.  Former Lemieux partner Del Biaggio pleads guilty to forging financial documents.  Its been a long, winding road for these Pens.
Canes fans starting gathering at the airport not long after the Hurricanes wrapped up their win. By the time the team plane landed, sometime after 2 a.m., there was a boisterous crowd there to greet the Canes.   The price of hockey went up fast Friday, but there was no moaning or groaning in and around the RBC Center.  Raleigh Mayor Charles Meeker said today he's ready to make a bet with Pittsburgh Mayor Luke Ravenstahl about the outcome of the Eastern Conference finals.
Western Conference
Detroit Red Wings (2) versus Chicago Blackhawks (4)
It's a new flock, but same focus as Detroit continues Cup drive.  Detroit, Chicago have a lengthy, yet riveting history of bad blood.  Don't overthink things – Wings should own this series.  Scotty Bowman: I'm not against the Wings.  It's our town vs. their town, and we'll take Detroit!
Hawks fans getting their wish with Blackhawks-Red Wings.  A Blackhawks crash course:  Hawks 101.  5 lessons Chicago Blackhawks can learn from Chicago Bulls' battle to top.  Blackhawks' Versteeg leaves Keith in stitches.  As Hawks roll, Patrick Kane's star shoots higher.  Patrick Kane: 'Living in Detroit, I actually hated the Red Wings'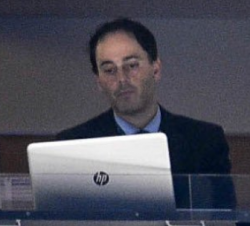 Working hard on a daily basis to provide the latest Winnipeg Jets and Manitoba Moose news for our readers and listeners.

I also appear on the Illegal Curve Hockey Show every Saturday on TSN 1290 Winnipeg starting at 9 am.

And I occasionally jump in the play-by-play booth at Bell MTS Place to provide colour analysis during Manitoba Moose games.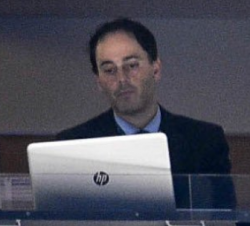 Latest posts by David Minuk (see all)