After Bryan Little took a slap shot to the side of the head in the Jets last game against the Devils it was clear the veteran forward was in quite a bit of distress on the ice.  He was taken to the hospital to be stitched up and then taken to HSC for observation.  Here was the Jets Release on Wednesday:
During the third period of last night's game versus the New Jersey Devils, Winnipeg Jets forward Bryan Little was struck near the ear by a shot. Little was transported to St. Boniface Hospital where he received 25-30 stitches to close a laceration. Little was subsequently transferred to the Health Sciences Centre's neurological unit last night for further observation. Little was alert at all times and is in good spirits this morning. Further updates will be provided when available.
Today the team announced that Little has been placed on injured reserve and recalled Joona Luoto from the Moose.
You can expect some sort of update from coach Maurice following practice.
Update:
Coach Maurice indicated that Little has a perforated eardrum and is presently dealing with vertigo.  "Our doctors expect him to make a full recovery.  I don't have any timeline for ya.  Just let the healing happen.".  Said he expects Little to be released from the hospital today and is in good spirits.  You can listen to his comments following practice here:
Coach Maurice on Bryan Little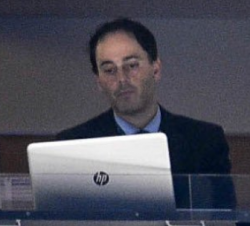 Working hard on a daily basis to provide the latest Winnipeg Jets and Manitoba Moose news for our readers and listeners.

I also appear on the Illegal Curve Hockey Show every Saturday on TSN 1290 Winnipeg starting at 9 am.

And I occasionally jump in the play-by-play booth at Bell MTS Place to provide colour analysis during Manitoba Moose games.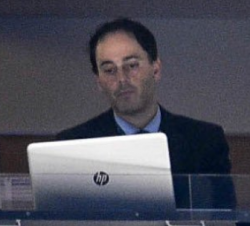 Latest posts by David Minuk (see all)