Note:  It was an entertaining contest last night in Toronto as the Jets looked like they would win it in regulation but a late Leafs goal sent the game to extra time.  After a thrilling overtime solved nothing the Jets cameback in the shootout to earn themselves an important victory.  No rest for the wicked however as they go from facing the red-hot Leafs to a Bruins team sitting first in the Atlantic Division and while they are just 4-1-5 in their last 10 games boast a 14-2-9 record (Guess if the Jets can get to overtime or a shootout they may be OK).  No morning skate for Winnipeg (Update: although we did learn that the team has activated Dmitry Kulikov and placed Logan Shaw on waivers) but there will be a media availability at 3:30 pm so be sure to check out the pre-game report.  Puck drop at 6 pm.
Note II:  In addition to the Jets game there was quite a bit of news throughout the day as we got a look at the 2020 NHL All-Star jersey that Scheifele/Hellebuyck will be wearing in St. Louis. Speaking of St. Louis, it appears that it will be the Blues and not the Jets joining the Wild in the 2021 Winter Classic.  Lastly, just prior to puck drop Darren Dreger dropped some information about Dustin Byfuglien.
Note III: The Moose fell last night in Rockford 4-1 to division rival IceHogs. Skyler McKenzie with 7th of season while Leon Gawanke picked up 14th assist (in his 26th game). 6'0 (199lb) CJ Suess fought 6'4 (234 lbs) Dmitry Osipov (after the IceHogs defenceman laid a high hit on top Moose goal scorer Seth Griffith). Probably didn't go unnoticed by his teammates. Manitoba is scheduled to practice today in Grand Rapids as they get ready for a pair of games against the Griffins this weekend.
Jets news:
Sportsnet:  Andrew Copp's return to Jets' lineup highlights his underrated importance.  Pretty clear what happened to this team when number 9 wasn't in the lineup.  
The Score:  How Neal Pionk and the scrappy Jets are surviving their great talent purge.  It has certainly been quite a changing of the guard.  And just think about next season when the only guys who currently have contracts with the Jets are Morrissey, Pionk, Poolman and Dahlstrom.
Winnipeg Sun: Jets Gameday vs. Bruins. Paul's big matchup is Battle of the top lines. His five keys to the game include: 1) Laurent Brossoit. 2) Special teams. 3) Kulikov return. 4) Jets' ability to grind. 5) The foot soldiers.
Winnipeg Sun:  Jets Snapshots.  In this column Paul touches on 1) Laurent Brossoit. 2) Early legs the issue. 3) Career year for Pionk.
Winnipeg Sun:  Jets win 'fecal free-for-all' over Leafs.  It is the type of game that could age a coach a few years but one the fans sure seemed to enjoy.  Paul recaps the action.
Winnipeg Free Press:  Jets edge Leafs 4-3 in shootout.  (Paywall).  As Barney once said in the Simpsons "hook it to my veins".  In this instance both the game itself as well as OT was pure excitement.  Mike breaks it all down.
Winnipeg Free Press:  Now off Broadway, Pionk becomes a smash hit.  (Paywall).  Who woulda thunk a move from the bright lights of New York City to provincial Winnipeg would allow the Minnesotan to become a known quantity.
The Hockey News:  Nobody in Winnipeg is asking 'Who the heck is Neil Pionk?' anymore.  I'm really, really, really hoping that we won't have to ever hear the story about the first time the Jets played in New York story again.  But yes Pionk has been quite a nice addition to the Jets squad.
ESPN: Midseason fixes for NHL teams in the playoff hunt. As you'd expect the Jets focus in the article begins and ends with the Jets defence.
Jets video:
Sportsnet: Laine and Matthews show brilliance in Jets and Maple Leafs thriller. The Hockey Central panel discuss how Patrik Laine and Auston Matthews defined the thrilling game between the Jets and Maple Leafs.
Sportsnet: Jets vs. Maple Leafs thrills and lives up to the hype. Shawn MacKenzie and Chris Johnston talk about the Jets beating the Maple Leafs in a thrilling game.
TSN: McLennan on Matthews: 'He single-handedly got the Toronto Maple Leafs one point'. TSN Hockey analyst Jamie McLennan looks at the turnover-happy affair between the Jets and Leafs, and explains that Auston Matthews was "the best player on the ice" and single-handedly earned Toronto a point. McLennan also assesses the performances of Connor Hellebuyck and Frederik Andersen after both were pulled earlier in the week.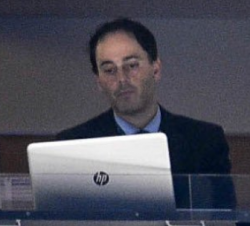 Working hard on a daily basis to provide the latest Winnipeg Jets and Manitoba Moose news for our readers and listeners.

I also appear on the Illegal Curve Hockey Show every Saturday on TSN 1290 Winnipeg starting at 9 am.

And I occasionally jump in the play-by-play booth at Bell MTS Place to provide colour analysis during Manitoba Moose games.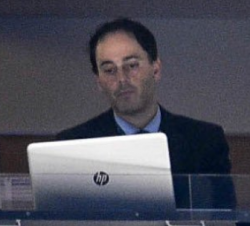 Latest posts by David Minuk (see all)