Note:  Prior to the game we got an update on Mason Appleton and Gabriel Bourque. Normally I don't have a problem writing these notes after a game but last night's Jets 4-3 win over the Blue Jackets was one of the strangest, most improbable wins we've seen at Bell MTS Place.  While three Jets (Morrissey, Beaulieu and Brossoit) didn't finish the game there was an update post-game from coach Maurice.  There won't be any further news today however as the team is off.  They'll be back on the ice tomorrow for the Skills Competition and we will have that fully covered.
Note II:  The Moose saw their seven-game win streak come to an end on Saturday as their 3rd period comeback against the Marlies fell short by a final score of 4-2.  Not only did their win streak end but so did the win streak of Mikhail Berdin (seven games) as did the points streak of Jansen Harkins which ends at 10 games.  Today they have a re-match with Toronto with puck drop at 3 pm.
Jets news:
The Athletic Winnipeg:  Jets' wild win over the Blue Jackets could be a season-defining moment.  (Paywall).  Maybe identity has been achieved.
The Athletic Winnipeg:  Four observations from Jets' past five games.  (Paywall).  Ken's obsos include: 1) Wheeler hitting 600. 2) Time for change the PP. 3) Leaks in the PK. 4) Tough luck.
Winnipeg Sun:  Jets lose pair of defenceman and a goalie, but win over Jackets suits 'em fine.  If I hadn't been in the building I am not certain I would believe that headline.
Winnipeg Free Press:  Late goal lifts Jets to victory.  (Paywall).  Copp was almost sheepish after the game knowing that in the normal course that probably shouldn't have been the game winner.
Winnipeg Free Press:  NHLers raise money to fight cancer – 'a pervasive part of our life,' Jets coach says.  (Paywall).  It was great to see raising funds and awareness.  
CBC:  Andrew Copp scores late to lift Jets over Blue Jackets.  Judy recaps the action.
Columbus Dispatch:  Late Jets goal kills Jackets' earlier momentum.  (Registration Required).  Read about the game from the perspective of someone who covers the Jets opposition. 
CTV News: Jets teaming up with therapy dog to bring smiles to cancer patients.  Didn't see Grizzly at last night's Hockey Fights Cancer game but hopefully he was able to bring lots of love to folks who needed him.
Illegal Curve Hockey Show Replay:
Topics: Recapping the Jets four game road trip, Has the Jets recent stretch of success changed their outlook, Could Blake Wheeler be a centre permanently going forward, The decision to keep Sami Niku in the AHL, NHLPA officially files grievance regarding Dustin Byfuglien's suspension
Guests: Scott Billeck (Winnipeg Sun) at 28:44 and Mike Zeisberger (NHL.com) at 51:10.
To listen to part 1 click here.
Topics: Jets/Blue Jackets Preview, More on the Mike Babcock firing/Sheldon Keefe hiring, The struggles of the Nashville Predators and Calgary Flames, Giving Thanks at American Thanksgiving, Cheers/Jeers
Guests: Aaron Portzline (The Athletic Columbus) at 00:29 and Josh Smith (Scouting The Refs) at 47:11.
To listen to part 2 click here.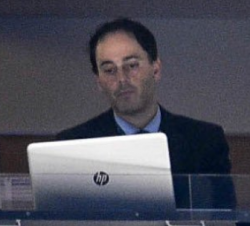 Working hard on a daily basis to provide the latest Winnipeg Jets and Manitoba Moose news for our readers and listeners.

I also appear on the Illegal Curve Hockey Show every Saturday on TSN 1290 Winnipeg starting at 9 am.

And I occasionally jump in the play-by-play booth at Bell MTS Place to provide colour analysis during Manitoba Moose games.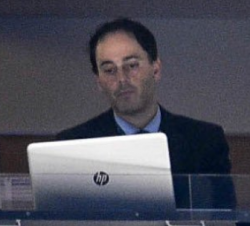 Latest posts by David Minuk (see all)