Note:  The Jets had the day off on Saturday after a pair of back-to-back games to open the season.  Today they are on Long Island to take on the Islanders with morning skate getting underway at 10:30 am CDT so be sure to check out the pre-game report for projected lines, D pairs and pre-game audio.  Puck drop is at 6 pm CDT.
Note II:  While the Jets were off on Saturday they were still making headlines, specifically the Saturday Headlines, where Elliotte Friedman indicated that Dustin Byfuglien's decision is not expected soon.
Note III:  The Moose earned themselves a split in the season opening road trip to Texas after last night's 5-3 win over the Stars. Logan Shaw with 1G 2A (on his bday), Logan Stanley had a Gordie Howe Hat trick while Jansen Harkins and Seth Griffith each with one goal and one assist. In his first pro game Jets 2017 5th rounder Leon Gawanke got his first pro point.  The team returns home today and will practice this week in advance of next weekend's home opener (against the Marlies).
Jets news:
Winnipeg Sun: For better or worse, new-look Jets are exciting team to watch.  It may be heart attack inducing for fans but it will be plenty exciting. Ted also wrote about Heinola standing tall in first two NHL appearances, how a leaner-looking Laine contributes despite not scoring.
Winnipeg Sun: Jets high-powered offence will get test from Islanders stingy defence.  Ted's big matchup is Mark Scheifele vs. Mathew Barzal. His five keys to the game are: 1) Offence vs Defence. 2) Comeback kids. 3) Superb structure. 4) Learning on the fly. 5) Who's in goal?
Winnipeg Free Press: High-powered offence helps Jets deal with defensive growing pains. (Paywall).  This team will not lack for goal scoring at all this season.  Not when you have Laine, Connor, Scheifele, Ehlers, Wheeler, etc, etc.
Illegal Curve Hockey Show Replay:
Topics: Jets/Devils recap, Jets forward lines to start the season, Where does Bryan Little play when he returns, Jets/Islanders Preview, Jets Over/Under for the 2019'20 season
Guests: Ken Wiebe (The Athletic) at 27:47 and Andrew Gross (Newsday) at 50:53.
To listen to part 1 click here.
Topics: Manitoba Moose Season Preview/Expectations for Mikhail Berdin in net, Who is on the hot seat to start the 2019'20 regular season, NHL Awards Predictions, Edmonton Oilers lose Adam Larsson for 6-8 weeks, Blues sign Brayden Schenn to an eight-year contract, Cheers/Jeers is back
Guests: Daniel Fink (Manitoba Moose play-by-play broadcaster) and Marty Biron (Former NHL goaltender, TSN-MSG Analyst) at 21:08.
To listen to part 2 click here.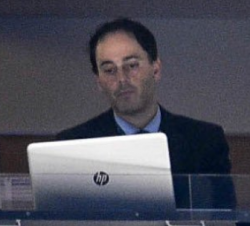 Working hard on a daily basis to provide the latest Winnipeg Jets and Manitoba Moose news for our readers and listeners.

I also appear on the Illegal Curve Hockey Show every Saturday on TSN 1290 Winnipeg starting at 9 am.

And I occasionally jump in the play-by-play booth at Bell MTS Place to provide colour analysis during Manitoba Moose games.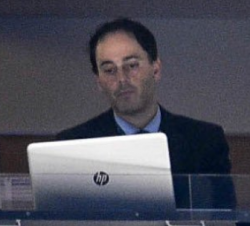 Latest posts by David Minuk (see all)