There was some movement in the local hockey reporting landscape in The Peg this summer with news that Scott Billeck was leaving NHL.com/NBC Pro Hockey Talk to become the full-time hockey reporter for the Winnipeg Sun.  And then the other shoe dropped yesterday when longtime Sun scribe Ken Wiebe announced that he was moving over to The Athletic.
With that in mind here is an updated look at who will be covering the Jets this year on a regular basis.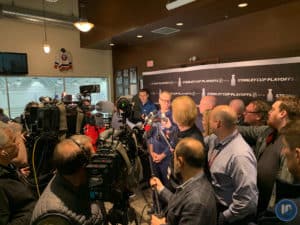 Winnipeg Free Press:
Mike McIntyre
Jason Bell
Jeff Hamilton
Mike Sawatzky
Winnipeg Sun:
Ted Wyman
Paul Friesen
Scott Billeck
The Athletic:
Ken Wiebe
Murat Ates
Canadian Press:
Judy Owen
NHL.com:
Tim Campbell
TSN:
Sara Orlesky
Dennis Beyak
Sportsnet:
Sean Reynolds
TSN 1290 Winnipeg:
Paul Edmonds
Brian Munz
Trevor Kidd
JP Vigier
Darrin Bauming
The Big Show (Jim Toth, Troy Westwood & Brandon Rewucki)
The Afternoon Ride (Andrew 'Hustler' Paterson & Rick Ralph)
The Roundtable (Kevin Olszewski & Ryan Brandt)
CJOB 680:
Kelly Moore
Christian Aumell
Global Winnipeg:
Russ Hobson
Native Hockey News:
Philip Paul-Martin
Game on Magazine:
Carter Brooks
Scott Taylor 
Jets TV Crew:
Jamie Thomas
Mitchell Clinton
Moose TV:
Austin Siragusa
Illegal Curve Hockey:
Drew Mindell
Ezra Ginsburg
Dave Minuk
Blogs/Podcasts:
Arctic Ice Hockey
Jets Centric Podcast
Jets Nation
The Hockey Writers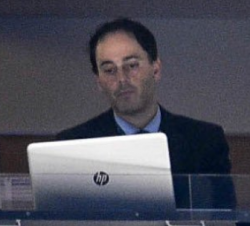 Working hard on a daily basis to provide the latest Winnipeg Jets and Manitoba Moose news for our readers and listeners.

I also appear on the Illegal Curve Hockey Show every Saturday on TSN 1290 Winnipeg starting at 9 am.

And I occasionally jump in the play-by-play booth at Bell MTS Place to provide colour analysis during Manitoba Moose games.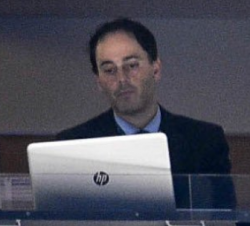 Latest posts by David Minuk (see all)