Seems somewhat surprising that the final practice of the Jets 2016-17 season is upon us but that is exactly what is happening at the MTS Centre today.  The Jets have returned from a successful final road trip to St. Louis and Columbus and prepare to face the Predators in the home/season finale tomorrow night.  However while most of the players didn't actually hit the ice for a skate we did hear from some of them.
Audio:
Dustin Byfuglien:  How does he see the end of the Jets season?  What have the Jets done right in the last six games?  How much stock does he put in the late season win streak?  Have they simplified their game?  Has the lack of pressure helped?  What kind of expectations does he have for next season?  Is he encouraged by what he has seen?  On the year that Josh Morrissey has had.  If USA Hockey calls him to play in the Worlds would he be interested?  Does he expect a call?  On the Jets goaltending.  Supportive of having coach long term?
Nikolaj Ehlers:  Riding a six game win streak into the final game against Nashville.  Has he had a call to play for the Worlds?  Does he expect one?  With the Olympics out of the picture the Worlds may be all that players have.  On how his game has grown this season.  The team playing more consistently.  What will it be like without Patrik Laine for the Summer?  On possibly facing Patrik Laine.  How would he throw Laine off his game?  From watching Laine this year how does he think he has handled all the attention?
Patrik Laine:  Being part of the six game winning streak and playing his final game of the season tomorrow.  Is there a different feeling in the locker room when they realized they weren't making the playoffs.  What is it like when the pressure is on?  Will he play for Finland next month in the Worlds?  How would he decide?  Does he feel like he needs a break?  Was this year in the NHL what he expected it to be?  Does he feel tired/worn out?  Did he have individual goals and did he reach them?  What was it been like off ice?  What is the thing he is most looking forward to being back in Finland?
Coach Maurice:  On what it has been like inside the room and as they get ready for Nashville.  Will Kyle Connor play tomorrow?  What did he think of Jack Roslovic's debut?  What is the plan for Comrie and Roslovic?  Status of Myers.  Who will Kyle Connor play with?  Has the team simplified things of late during this streak?  His evaluation of the six game win streak.  Nothing learned during this stretch that can be applied to next season?  Is he surprised by Laine being tired at this point?  How difficult has this season been for Laine on and off the ice?
All audio courtesy of TSN 1290 Winnipeg.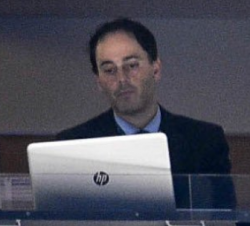 Working hard on a daily basis to provide the latest Winnipeg Jets and Manitoba Moose news for our readers and listeners.

I also appear on the Illegal Curve Hockey Show every Saturday on TSN 1290 Winnipeg starting at 9 am.

And I occasionally jump in the play-by-play booth at Bell MTS Place to provide colour analysis during Manitoba Moose games.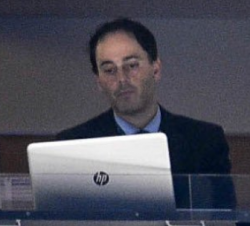 Latest posts by David Minuk (see all)