Note:  While we normally are providing the latest hockey news tonight could be a historic night for Canada when it comes to basketball as the Toronto Raptors have a chance to bring a title to Canada for the first time in NBA history.  Locally folks who support bball can head down to Bell MTS Place which has been dubbed Jurassic Park 204 starting at 7 pm (free admission, folks welcome to bring a donation for Winnipeg Harvest) with tip off at 8 pm.
Note II:  Speaking of hockey last night the St. Louis Blues capped off a magical run of their own as they went from worst to first and captured the very first Stanley Cup championship in their 52 year history.  More importantly former Jets fan favourite Chris Thorburn wins a ring as do a pair of Manitobans in Alex Steen (Winnipeg) and Joel Edmundson (Brandon).
Note III:  NBC says the Jets odds for next season 16/1 (8th best odds currently).
Note IV:  The Jets pre-season schedule has been released.
Note V:  The Jets announced they had signed 2018 2nd round pick David Gustafsson to a three-year ELC.
Jets news:
Winnipeg Sun: With dominoes about to fall, an active off-season should soon heat up for the Jets.  Good lessons to be learned for this Jets team from what the Blues were able to accomplish.  And Ken gets into what is gonna have GM Kevin Cheveldayoff up working late into the evenings for the next little while.
The Athletic: Where things stand with the Jets, Jacob Trouba and the trade possibilities. (Paywall).  He got Jets GM Kevin Cheveldayoff to acknowledge that he is having conversations about a Trouba trade but which included "there are many, many conversations on the go from 31 different teams", i.e. Chevy speak.  The usual teams mentioned as a possible trade destination.
USA Today: Which team will be the NHL's next first-time champion? Jets number two on this list.
ESPN: Way-too-early NHL Power Rankings for 2019-20.  What's that?  The season just ended last night?  Well here is a look ahead to next season.  They've got the Jets in the top 10.
The Athletic Winnipeg:  Four offseason scenarios and how each would affect Winnipeg's complex salary cap situation.  (Paywall). Many folks are putting on their capologist hats given the Jets difficult summer ahead and Murat is no exception.
Jets audio:
Mike McIntyre of the Winnipeg Free Press was on TSN 1260 in Edmonton chatting about the Jets.  Starts at the 16 minute mark and includes Trouba talk, Laine/Connor, Laine's overall game last season, Jack Roslovic and what happens with Tyler Myers.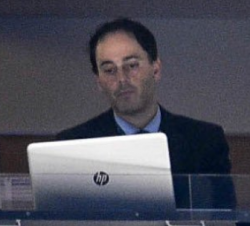 Working hard on a daily basis to provide the latest Winnipeg Jets and Manitoba Moose news for our readers and listeners.

I also appear on the Illegal Curve Hockey Show every Saturday on TSN 1290 Winnipeg starting at 9 am.

And I occasionally jump in the play-by-play booth at Bell MTS Place to provide colour analysis during Manitoba Moose games.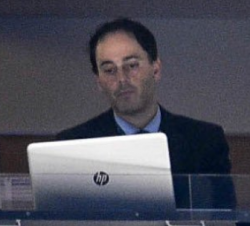 Latest posts by David Minuk (see all)