Note:  As you have likely noticed we've changed the website.  Please ensure you've cleared out your cache (ie. clear browsing data) to ensure that you are seeing it 'refreshed'.  We hope you enjoy the changes to the site.
Note II: The Jets are returning to Winnipeg from St. Louis today after a huge OT win in game 4 last night which evened this series at two games.  This means no player or coach Maurice media availability.  They'll be back on the ice tomorrow for morning skate at Bell MTS Place ahead of game 5.
Note III:  While the Jets are off today and the Moose are done for the season you'll still get a chance for some NHL hockey talk via NHL This Week tonight at 7 pm for two hours on TSN 1290 Winnipeg.
Jets news:
Winnipeg Sun:  Jets have home-ice disadvantage in best of three.  The road team has been the big winner in each game but something tells me that neither team is gonna take their foot off the gas on Thursday.
Winnipeg Sun:  Connor scores OT winner as Jets tie series with Blues.  Just a wee bit of emotion from the Jets as each player appeared to individually hug Kyle Connor after his goal ensured this series was tied at 2 rather than the Blues holding a massive 3-1 series lead.  Ken has more from St. Louis.
Winnipeg Sun:  Chiarot makes strides.  Sometimes life is about the opportunities that are put in front of you.
Winnipeg Sun:  Whiteout Street Party capped at 11,000 for Game 5.  While I'm not outside at the street parties the excitement just doesn't seem to be the same as what we witnessed last season.  Having said that with a 2-2 series on the biggest party night of the year (holiday on Friday) I suspect it will get to that next level.
Winnipeg Free Press:  Kyle Connor the hero as Jets ties series with 2-1 OT win.  (Paywall).  Mike gives his thoughts on the game from his spot inside Enterprise Center.
Winnipeg Free Press:  Dustin Byfuglien leading Jets by example.  (Paywall).  He's the only players on the team with his name on the Stanley Cup and Mike writes about how the Jets are leaning on their big man.
St Louis Post-Dispatch:  Blues fall in overtime to Jets 2-1.  (Survey Required).  Read about the game from the perspective of a beat writer that covers the Jets opposition.
St. Louis Post-Dispatch:  Jets have been better than Blues so far in series.  (Survey Required).  Taking a look at the series in total.
St. Louis Post-Dispatch:  Home ice not so nice as Blues fall in OT. (Survey Required).  It clearly hasn't gone in either team's favour.
The Athletic:  The Blues threatened to sweep, but the Jets stormed back.  (Paywall).  Murat and Jeremy combine for this piece on the overall four games to date in this series.
Sportsnet:  Jets rediscover last year's Stanley Cup Playoffs form vs. Blues.  The team we've watched the last two games is much more similar to what we were accustomed to seeing last year as they made their way to the Western Conference Final.
Official NHL site: Scheifele stays hot on road for Jets in Game 4 OT win against Blues. That was clearly the 55 that Jets fans are used to seeing.
CBC: Main Street Project celebrates Jets with whiteout pizza party. It is nice to see everyone getting a chance to celebrate sport regardless of their economic status.
Jets video:
TSN: Scheifele, Jets win the battle of top lines to take Game 4. Mark Scheifele and the Jets' top line were flying around the ice all game and were rewarded with not only the tying goal in the third period, but the overtime winner off Kyle Connor's stick. TSN Hockey Insider Darren Dreger joins Sara Orlesky to examine the play of both Winnipeg and the Blues' top line through four games.
TSN:  Hellebuyck, Jets find a way to sneak past Blues to level series.  Connor Hellebuyck and Jordan Binnington were great in Game 4 for the Jets and Blues, with Hellebuyck making 31 saves to come out with the victory. TSN Hockey analyst Jamie McLennan examines the play of the netminders as they battle head-to-head in a series that is now a best of three.
TSN:  Jets' top line comes through to lead Jets to crucial overtime victory.  Kyle Connor scored Winnipeg's first-ever overtime winner in the playoffs to lead the Jets over the Blues, knotting the series at two games apiece. The TSN Hockey panel discusses Winnipeg's massive Game 4 victory and the magnificent play of the Jets' top line of Connor, Mark Scheifele and Blake Wheeler.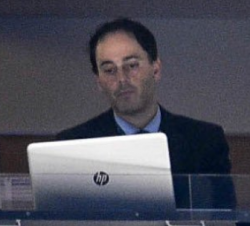 Working hard on a daily basis to provide the latest Winnipeg Jets and Manitoba Moose news for our readers and listeners.

I also appear on the Illegal Curve Hockey Show every Saturday on TSN 1290 Winnipeg starting at 9 am.

And I occasionally jump in the play-by-play booth at Bell MTS Place to provide colour analysis during Manitoba Moose games.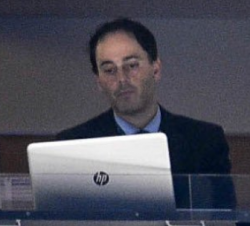 Latest posts by David Minuk (see all)