Note:  As you have likely noticed we've changed the website.  Please ensure you've cleared out your cache (ie. clear browsing data) to ensure that you are seeing it 'refreshed'.  We hope you enjoy the changes to the site.
Note II:  With a 4-2 win in Arizona to complete the 2018-19 regular season the Jets finish with 99 points (47-30-5) and will host St. Louis to kick off the 1st Round starting on Wednesday. The Jets went 3-1 in the season series against the Blues (although that was a very different team).  Today they travel back to Winnipeg.
Note III: With a 1-0 win on Saturday over the Heat the Moose improved to 37-28-5-2 on the season and they've now gone 19-2-1-1 in the last 23 games at Bell MTS Place with one more home game this afternoon as Mikhail Berdin continues to play out of his mind.  After the game the Moose were sitting in the 3rd playoff spot but once all the dust settled they were in 4th.  It is a big opportunity for Manitoba to conclude the home portion of the regular season with another strong effort against a Heat team that is not making the playoffs.  It is fan appreciation day and puck drops at 2 pm.
Jets news:
Winnipeg Sun:  First round match-up set after Preds win Central but Jets will have home-ice vs Blues.  You could lament the loss of position or you can pick yourself up and deal with the reality of your situation.
Winnipeg Free Press:  Jets grab consolation prize.  (Paywall).  Having home ice against St. Louis may prove to be quite valuable for this Winnipeg squad.
Winnipeg Free Press:  Comrie looking to move on from hard loss.  (Paywall).  When you look at the sum total of his work this season that one game shouldn't be the defining feature although I suspect it will likely be that way for some in the Jets fan base.
Arizona Republic:  Coyotes fall apart in second period, end season with loss to Jets.  Read about the game from the perspective of a writer that covers the Jets opposition.
Sportsnet: Which Canadian team is most likely to end Stanley Cup drought?  Time for fans to head to the Red Mile?
Jets video:
TSN: Blues are the worst possible matchup for the Jets.  Now that we know the Jets will face the Blues in the first round of the playoffs, Craig Button highlights three areas that Winnipeg will need to work on to defeat St. Louis and discuss in what areas the Jets will be vulnerable against the Blues.
Illegal Curve Hockey Show Replay:
Topics: Jets-Avalanche Recap, The new Jets forward line combinations with Brandon Tanev out of the line-up, Where should Patrik Laine be playing, Jets/Coyotes Preview, The Carolina Hurricanes clinch a playoff spot for the first time in 10 years
Guests: Brian Munz (Winnipeg Jets broadcaster on TSN Radio 1290), Catherine Silverman (The Athletic Arizona, InGoal Magazine).
To listen to part 1 click here.
Topics: Roberto Luongo's future with the Florida Panthers, You Bet Your Jet Saturday We'll Call You Bonus Play Contest, Glen Sather set to step down as President of the New York Rangers after the end of the season, Manitoba Moose Weekend Preview.
Guests: Michael Traikos (National Hockey writer for Postmedia), Colby Cohen (NCAA Hockey Analyst for ESPN, Philadelphia Flyers analyst for NBC Sports Philadelphia), Cam Robinson (Dobber Hockey, Dobber Prospects).
To listen to part 2 click here.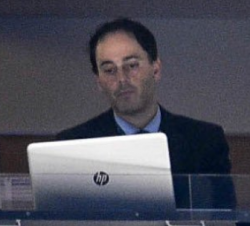 Working hard on a daily basis to provide the latest Winnipeg Jets and Manitoba Moose news for our readers and listeners.

I also appear on the Illegal Curve Hockey Show every Saturday on TSN 1290 Winnipeg starting at 9 am.

And I occasionally jump in the play-by-play booth at Bell MTS Place to provide colour analysis during Manitoba Moose games.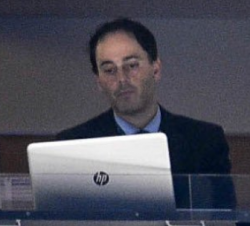 Latest posts by David Minuk (see all)