Note:  As you have likely noticed we've changed the website.  Please ensure you've cleared out your cache (ie. clear browsing data) to ensure that you are seeing it 'refreshed'.  We hope you enjoy the changes to the site.
Note II: The Jets are in Chicago to take on the Hawks to kick off the final four games of the regular season.  Jets will have morning skate at 11:30 AM so be sure to check back for the pre-game report for the latest news and audio.  Puck drop is at 7:30 pm.
Note III:  The Moose are off today following their five-game road trip which saw them go 3-1-1-0 and which has them in the thick of the hunt for the fourth and final playoff spot in the Central Division.  They will be back on the ice tomorrow as they welcome the red-hot Bakersfield Condors to town for a back-to-back series starting tomorrow night at Bell MTS Place.
Jets news:
Winnipeg Free Press:  Time for Jets to get desperate.  (Paywall).  There is no doubt there needs to be more urgency to the Jets game as they look to resolve some lingering issues.
Winnipeg Free Press:  Still chance for Jets to surge before playoffs begin.  (Paywall).  Good news for the Jets is the last eight Stanley Cup champs all had varying records going into the final 10 games before the post-season began and just a few were red-hot going into it.
Winnipeg Sun:  Five keys to Jets vs. Blackhawks.  Ken's big matchup is Blake Wheeler vs Jonathan Toews.  His five keys include: 1) Big guns must deliver.  2) D is for discipline. 3) D is also for desperation. 4) Kane is definitely able. 5) Strome is rejuvenated.
Winnipeg Sun:  Possible solutions to Jets problems with four games to sort it out.  Quite a bit in here from Ken as he looks at some of the things that have been suggested to help get the Jets out of their malaise and he adds four of his own thoughts on what may jump start that process including: 1) Reunite TLC.  2) Move Little back to the middle. 3) Put Byfuglien on top PP unit. 4) Buckle down on D.
Globe and Mail:  Jets are looking a lot like the Maple Leafs as they struggle their way to the playoffs.  It has certainly set itself up to be quite the week ahead of the playoffs.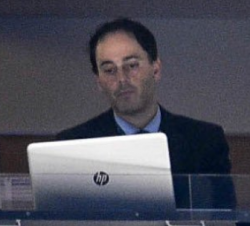 Working hard on a daily basis to provide the latest Winnipeg Jets and Manitoba Moose news for our readers and listeners.

I also appear on the Illegal Curve Hockey Show every Saturday on TSN 1290 Winnipeg starting at 9 am.

And I occasionally jump in the play-by-play booth at Bell MTS Place to provide colour analysis during Manitoba Moose games.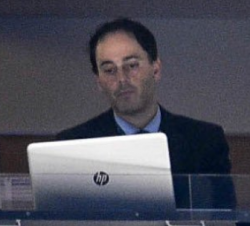 Latest posts by David Minuk (see all)