Note:  As you have likely noticed we've changed the website.  Please ensure you've cleared out your cache (ie. clear browsing data) to ensure that you are seeing it 'refreshed'.  We hope you enjoy the changes to the site.
Note II:  The Jets wrapped up the home portion of the regular season last night with a disappointing 3-1 loss to the Habs.  Today they are scheduled to practice at 12 noon before leaving for Chicago to take on the Hawks on Monday night to kick off the final road trip of the regular season.  Be sure to check back for the Practice Report with the latest news and audio.
Note III:  The Moose completed a five-game road trip last night in San Antonio with a 4-3 OT loss against the Rampage.  Unfortunately for Manitoba the three other teams vying for the 4th and final playoff spot all won last night.  They will return home for four games to end the home portion of the regular season starting on Tuesday night when they welcome the second best team in the AHL (Bakersfield) to town for a pair of games.
Jets news:
Winnipeg Sun:  Sluggish Jets mark another loss.  Ken provides his insight into the Winnipeg loss following the game.
Winnipeg Free Press:  Byfuglien's return fails to spark Jets.  (Paywall).  The Jets big man will slowly continue to get acclimatized now that he has recovered from his injury.
Winnipeg Free Press:  Hungry Habs defeat Jets 3-1.  (Paywall).  Montreal is playing for their playoff lives and they certainly looked like the hungrier of the two squads.  Mike recaps the action.
Sportsnet:  Jets stumbling into playoffs as Central Division lead disappears.  It is certainly making the conclusion of the regular season a lot more exciting.
Sportsnet:  Canadiens' lineup shuffle sparks dominance in pivotal win over Jets.  Analysis of the game with a Montreal focus.
Montreal Gazette:  Canadiens soar to desperate 3-1 win over Jets.  The visitors absolutely had to pick up the win and that's just what they did.  Read about the game from the perspective of a writer who covers the Jets opposition.
Jets video:
Sportsnet:  Bob Cole calls last game in Winnipeg as Canadiens top Jets.  Oh Baby.  Who doesn't love hearing that voice?
TSN: 'It was a perfect 60 minutes from the Canadiens'. The Canadiens were a desperate team heading into their game against the Jets and they played like it, picking up a massive victory to earn two big points in their hunt for a playoff spot. TSN Hockey analyst Jamie McLennan breaks down what he saw and liked from Montreal.
Illegal Curve Hockey Show Replay:
Topics: Jets-Islanders Recap, Dustin Byfuglien's return to the line-up and the impact he can have, Jets/Canadiens Preview, Kyle Connor back up on the top line with Scheifele and Wheeler.
Guests: Jason Bell (Winnipeg Free Press), Marc Dumont (Montreal Canadiens and Laval Rocket analyst for The Athletic Montreal, TSN 690 Radio).
To listen to part 1 click here.
Topics: You Bet Your Jet Saturday Bonus Play Contest/Playoff Position Update for Western & Eastern Conference, Paul Byron's fight with MacKenzie Weegar & JP Barry's Comments about "the code", The epic collapse of the Buffalo Sabres.
Guests: John Matisz (National hockey writer for TheScore), Alfie Michaud (University of Maine Black Bears Assistant Coach), Mitch Peacock (Manitoba Moose play by play broadcaster on TSN 1290 Radio).
To listen to part 2 click here.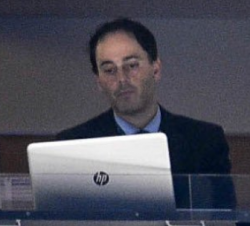 Working hard on a daily basis to provide the latest Winnipeg Jets and Manitoba Moose news for our readers and listeners.

I also appear on the Illegal Curve Hockey Show every Saturday on TSN 1290 Winnipeg starting at 9 am.

And I occasionally jump in the play-by-play booth at Bell MTS Place to provide colour analysis during Manitoba Moose games.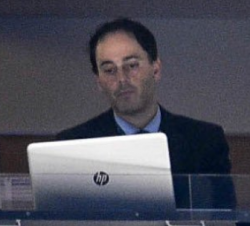 Latest posts by David Minuk (see all)