With the announcement that Marcel Comeau was retiring after the conclusion of the 2019 NHL Draft there were a pair of big shoes to fill in the organization.  Comeau began as a scout with the Atlanta Thrashers, became Director of amateur scouting in 2003 and continued in that capacity for the Jets when they moved to Winnipeg until 2015 when he stepped down but continued to work in a scouting capacity.
Today the team announced that they hired Jeff Finley as Comeau's replacement.  Finley has spent the past seven seasons in the Red Wings organization amateur scouting department which included being their chief scout for the last three seasons.  Folks around here may remember Finley as a member of the Winnipeg Jets 1.0 in the lame duck season before the team relocated to Arizona.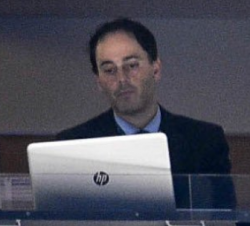 Working hard on a daily basis to provide the latest Winnipeg Jets and Manitoba Moose news for our readers and listeners.

I also appear on the Illegal Curve Hockey Show every Saturday on TSN 1290 Winnipeg starting at 9 am.

And I occasionally jump in the play-by-play booth at Bell MTS Place to provide colour analysis during Manitoba Moose games.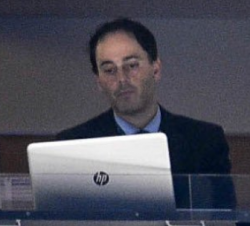 Latest posts by David Minuk (see all)