Note: After the Jets game, be sure to check us out for all the post-game reaction. As soon as illegalcurve.com is updated we notify you via Twitter | Facebook | Instagram.
Jets news:
Winnipeg Free Press:  Morrow returns to Jets lineup, replaces injured Beaulieu.  (Paywall).  Jason previews the contest.
Winnipeg Sun: Morrow, Roslovic back in the lineup for Jets as they face wounded Ducks.  Ted is in Anaheim and sets up the action from Honda Center.
Sportsnet:  Sagging Central Division puts Winnipeg in favourable playoff position.  Sean covers the Jets path in the Central as well as the play of Connor Hellebuyck.
The Athletic Winnipeg: Q&A with Ben Chiarot. (Paywall).  Murat discusses building confidence, being a mentor and where in the world he got that hat.
Global News: Made-in-Winnipeg skate armour piloted by Jets, taking off in NHL.  Nice to see a Manitoba based company having some success in the pro ranks.
Illegal Curve: Jets vs. Ducks pre-game report. The Jets were on the ice today in Anaheim as they prepared to face Ducks at 9:00 pm CT. Includes projected lines, D pairs as well as audio from Ben Chiarot, Mathieu Perreault and Brandon Tanev.
Illegal Curve: Morning Papers.  If you missed any of the news from earlier today we have you covered.
Jets audio:
Illegal Curve: Coach Maurice pre-game. Topics included – Update on Nathan Beaulieu?  On Joe Morrow getting back into the lineup.  What does he like about Morrow's game?  On the depth of the Jets D. What does he hope that Roslovic will take from his one game in the pressbox?  What does he see from the Ducks?  Any further reflections on the Kings game after watching it again?  On the light switching on in March.  On Kyle Connor understanding the defensive game.  Is Patrik Laine learning more about the defensive game now that he's playing on the top line?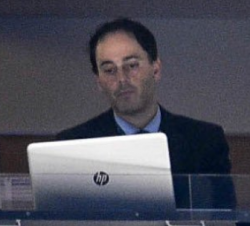 Working hard on a daily basis to provide the latest Winnipeg Jets and Manitoba Moose news for our readers and listeners.

I also appear on the Illegal Curve Hockey Show every Saturday on TSN 1290 Winnipeg starting at 9 am.

And I occasionally jump in the play-by-play booth at Bell MTS Place to provide colour analysis during Manitoba Moose games.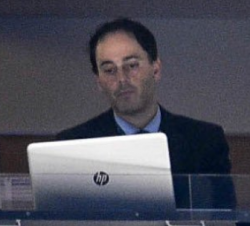 Latest posts by David Minuk (see all)