Prior to the start of tonight's Jets and Wild game the team presented three awards.
The awards being given out are:
1)  Dan Snyder Memorial Award – Best embodies perseverance, dedication & hard work without reward or recognition.
Winner:  Matt Halischuk
2)  Northwest Company Community Service Award – most demonstrated a commitment to our community.
Winner:  Mark Stuart.
3)  Manitoba Hydro Three Stars of the Game Award – most Three Star selections at MTS Centre.
Winner:  Mark Scheifele.
Past Winners:
Dan Snyder: Stuart (2012).  Redmond (2013).  Little (2014).  Thorburn (2015)
Community Service:  Slater (2012).  Bogosian (2013).  Stuart (2014).  Stuart (2015)
Three Stars:  Pavelec (2012).  Pavelec (2013).  Wheeler (2014).  Perreault (2015)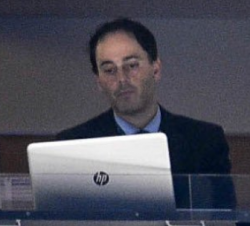 Working hard on a daily basis to provide the latest Winnipeg Jets and Manitoba Moose news for our readers and listeners.

I also appear on the Illegal Curve Hockey Show every Saturday on TSN 1290 Winnipeg starting at 9 am.

And I occasionally jump in the play-by-play booth at Bell MTS Place to provide colour analysis during Manitoba Moose games.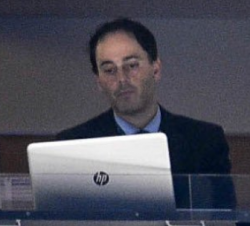 Latest posts by David Minuk (see all)