Just when you thought things were getting quiet in Winnipeg here comes a new couple of tweets to rile everyone up.  Aaron Portzline, who covers the Blue Jackets for the Athletic and is based in Roslovic's hometown of Columbus, had this to say this evening about the Jets forward:
#NHLJets C Jack Roslovic, a Columbus native, has fired his Columbus-based agent Ken Robinson, who has represented him for more than six years. Roslovic asked Winnipeg for a trade at least once last season, sources told The Athletic, because of a lack of role/playing time. 1/2

— Aaron Portzline (@Aportzline) June 5, 2019
Roslovic, 22, was a first-round draft pick (No. 25 overall) in 2015. He totaled 9-15-24 in 77 games, but played only 9:44 (fourth line) per game despite playing on the power play. He's now with agent Claude Lemieux and 4SPORTS Team.

2/2 #NHLJets

— Aaron Portzline (@Aportzline) June 5, 2019
I am not surprised that he wanted a bigger role but the news that he had requested a trade is a surprise. It certainly is making for an interesting "off" season here in Winnipeg.
The Jets selected Roslovic in the 1st round (25th overall) of the 2015 Entry Draft.  After being one of the best players in the AHL with the Manitoba Moose he made the jump to the Jets in 2017-18 and hasn't looked back.  He played 77 games for Winnipeg last season finishing with 9 goals and 15 assists.
Update: Roslovic's former agent Kenneth Robinson had this to say on Twitter disputing Portzline's reporting regarding a trade request:
Aaron, you always have been an excellent reporter. Always my first read. I know u won't mind a correction. First, Jack never once asked for a trade from the Jets. He was disappointed with his role, but he had every right to be. s

— Kenneth J Robinson (@Krobinson5335) June 6, 2019
…for all of his blessings. He is a terrific role model for young people because of who he has become. He loves his family. He is a good friend. He is charitable. And I am proud my son looks up to him… even after he fired me. I'll always be a fan of his.

— Kenneth J Robinson (@Krobinson5335) June 6, 2019
Murat, Roslovic never made a trade request. He wanted off of the 4th line, not off of the Jets. No truth to that rumor. I should know. I'm the guy he fired.

— Kenneth J Robinson (@Krobinson5335) June 6, 2019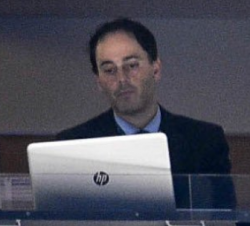 Working hard on a daily basis to provide the latest Winnipeg Jets and Manitoba Moose news for our readers and listeners.

I also appear on the Illegal Curve Hockey Show every Saturday on TSN 1290 Winnipeg starting at 9 am.

And I occasionally jump in the play-by-play booth at Bell MTS Place to provide colour analysis during Manitoba Moose games.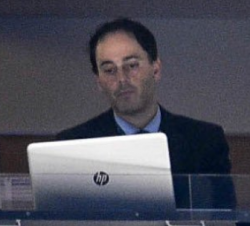 Latest posts by David Minuk (see all)