Recently it came to light that 48% of NHLPA reps favour a playoff format change.  According to the article in the AP:
15 players (48.4 who said the divisional format should be changed. Seven (22.6%) said it should stay the same and the other nine (29%) were noncommittal. The players were surveyed March 7-April 4, before the playoff matchups for this year were fully set.
Would you prefer to see a return to the 1 vs 8, 2 vs 7, 3 vs 6 and 4 vs 5 structure that took place from 1994-2013?
The NHL is big on the current format as they feel it increases (or creates) rivalries.  For those who witnessed the Jets vs Predators playoff series in 2017-18 there is no question that it achieved that goal
Or perhaps the rivalry we are seeing develop between the San Jose Sharks and Vegas Golden Knights with the war of words between Evander Kane/Ryan Reaves and which culminated in last night's wild game 7 OT extravaganza ensured you'd prefer to maintain the current divisional format.
Using the current format on the 2018-19 as an example the 1st round match-ups looked like this:
Using the old format that was in existence for the 20 years prior to 2013 it would look like this:
Aside from seeding in the West the match-ups remain the same but over in the East we see a few changes.
There has been a suggestion that you simply make it all one division (which the NHL tried for a couple of seasons in the early 80s) having the 1st place team play the 16th place team, 2nd place team play the 15th place team, etc etc.   That format would look like this:
While I was originally against this idea some of these match-ups would have been quite entertaining when I look at the above list.  Looking at you Jets and Leafs 1st round match-up.  Boston and Montreal would also be fantastic.
Where do you sit on this issue?  Do you like the format the NHL has used for the past six seasons?  Would you prefer to see the old format?  Is there a format you'd like to see not listed above?
As always stay tuned for the latest Winnipeg Jets and Manitoba Moose news by keeping it locked to our web site  illegalcurve.com and on social media including Twitter | Facebook | Instagram.  You can also follow me on twitter as well (@icdave).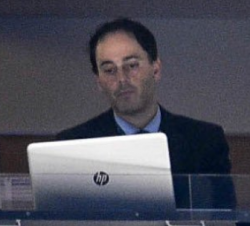 Working hard on a daily basis to provide the latest Winnipeg Jets and Manitoba Moose news for our readers and listeners.

I also appear on the Illegal Curve Hockey Show every Saturday on TSN 1290 Winnipeg starting at 9 am.

And I occasionally jump in the play-by-play booth at Bell MTS Place to provide colour analysis during Manitoba Moose games.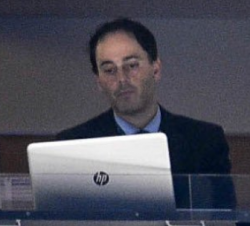 Latest posts by David Minuk (see all)