Team Illinois/Team Wisconsin
One of the readers of our 2010 State Olympic teams asked me why I didn't put together a Team Illinois or Team Wisconsin since I had mentioned them in the list of 6 States which were the highest producers of U.S. born NHL players.  My response was that while they did help to contribute, their input was almost half of what the 4th State (Team Massachusetts) provided so it might be difficult to put together a competitive team.  Even by going to the AHL & College ranks it was difficult to put together a team that could contend in this 'fantasy' tournament.
However being up for the challenge I decided that since these two states border each other, why not combine the two and see what kind of team we could have. (as could be seen with Team Maritimes, when you don't have enough players from one region, why not combine).
So without further ado, here is Team Illisconsin.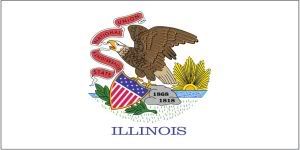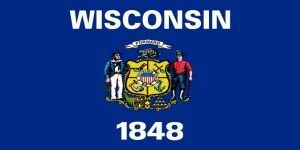 Coach: Tony Granato.  Despite his recent demotion/promotion, I'm giving the pride of Downers Grove, Illinois the head coaching mantle.  He is a perfect choice to lead this mixed squad.  He played for the University of Wisconsin and he was born and raised in Illinois. 
Goalies:
1. Craig Anderson (IL)
2. Al Montoya (IL)
3. Tyler Plante (WI)
Defense:
1.  Ryan Suter (WI)
2.  Joe Corvo (IL)
3.  Tom Pressing (IL)
4.  Brett Lebda (IL)
5.  Chris Chelios (IL)
6.  Andy Wozniewski (IL)
7.  Andrew Hutchinson (IL)
Forwards:
1.  Phil Kessel (WI)
2.  Joe Pavelski (WI)
3.  Bates Battaglia (IL)
4.  Drew Stafford (WI)
5.  Adam Burrish (WI)
6.  Brad Winchester (WI)
7.  David Steckel (WI)
8.  Jared Boll (IL)
9.  Bill Sweatt (IL)
10.  Jake Dowell (WI)
11.  Jack Skille (WI)
12.  Zach Cohen (IL)
13.  Joel Rechlicz (WI)
In goal, Craig Anderson has the most NHL experience of this trio.  He had been pretty good for the Panthers and is looking to compete with Peter Budaj for the starting job with the Avalanche.  If he falters then Phoenix goalie Al Montoya, the first Cuban-American to play in the NHL, will get his chance to shine. 
Team Illinois/Wisconsin will be relying heavily on its defense.   Suter and Corvo have the most 'pop' while we reunite Chelios and Lebda who often served as a tandem for the Wings. I see them lining up like this:
Suter-Corvo
Chelios-Lebda
Preissing-Wozniewski
I have Andrew Hutchinson in reserve.
It looks like Madison, Wisconsin native Phil Kessel will be looked at to provide the lion's share of scoring for this squad.  While the first line would have some nice jump, the second line has some good scoring with Pavelski and some toughness with Adam Burish.  Coach Tony Granato would have to hope that his third and fourth lines (which is made up of AHL & College players) can just maintain the pace set by the other, more experienced, State teams.
My forward lines are as follows
Battaglia-Kessel-Stafford
Winchester-Pavelski-Burish
Sweatt-Steckel-Boll
Cohen-Dowell-Skille
I have Joel Rechlicz in reserve.